All details below are here only for your convenience.
To order a made to measure suit please select your suit from left menu, select "Made to measure" from "Size" drop down menu and follow the procedure.
You will be taken to the "Made to measure" page where you will find all you need including two .pdf documents that will help you to send us correct details and to have your made to measure suit.
Drysuit Measurements


Click here for Drysuit Made to Measure Form Download
Wetsuit Measurements


Click here for Wetsuit Made to Measure Form Download
Spring Suit Wetsuit Measurements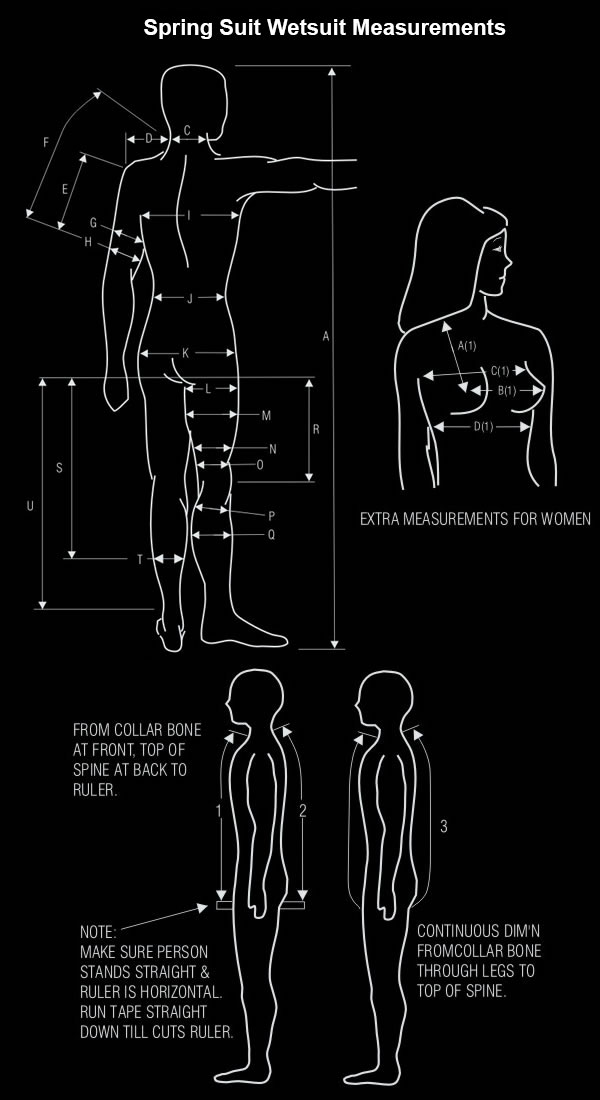 Click here for Spring Suit Wetsuit Made to Measure Form Download