Ski – Racing Suit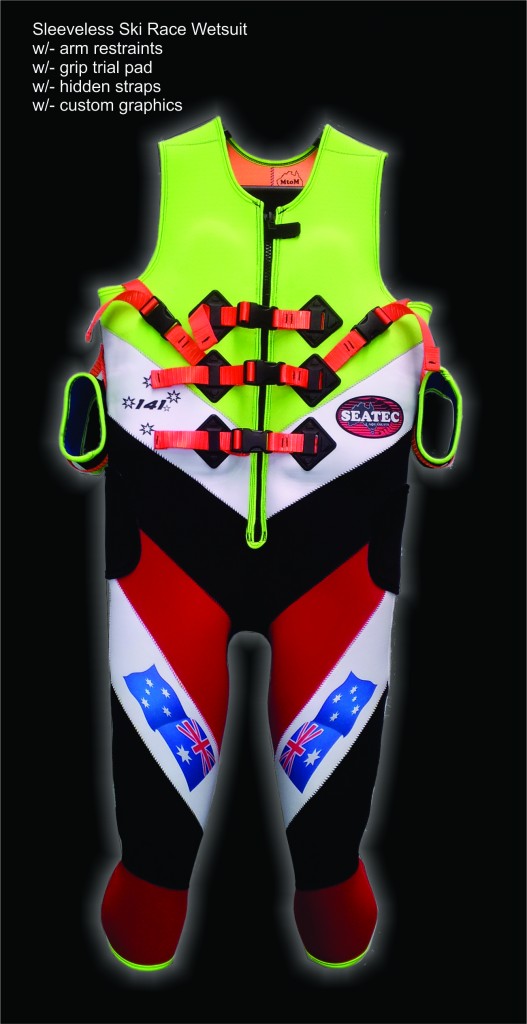 SLEEVELESS SKI-RACING WETSUIT with built in flotation and body straps.
Generally built with 5 mm thick body and 3 mm ¾ length legs depending on colour choice, with optional extra's such as Hidden body straps, wrap around open cell or side trial pads, arm restraints, neck brace buckles and custom printing available on request.
With a great range of colours or even our exclusive perforated (breathable) neoprene for those who feel the heat, combine together to give you flexability in your personal design, to make a top line race suit at a reasonable price.

(Note: As Ski-racing suits are an individual design, we rely on the customers design to make the suit, the picture shown is only an example of what can be done., we do not make a standard design at this point.)